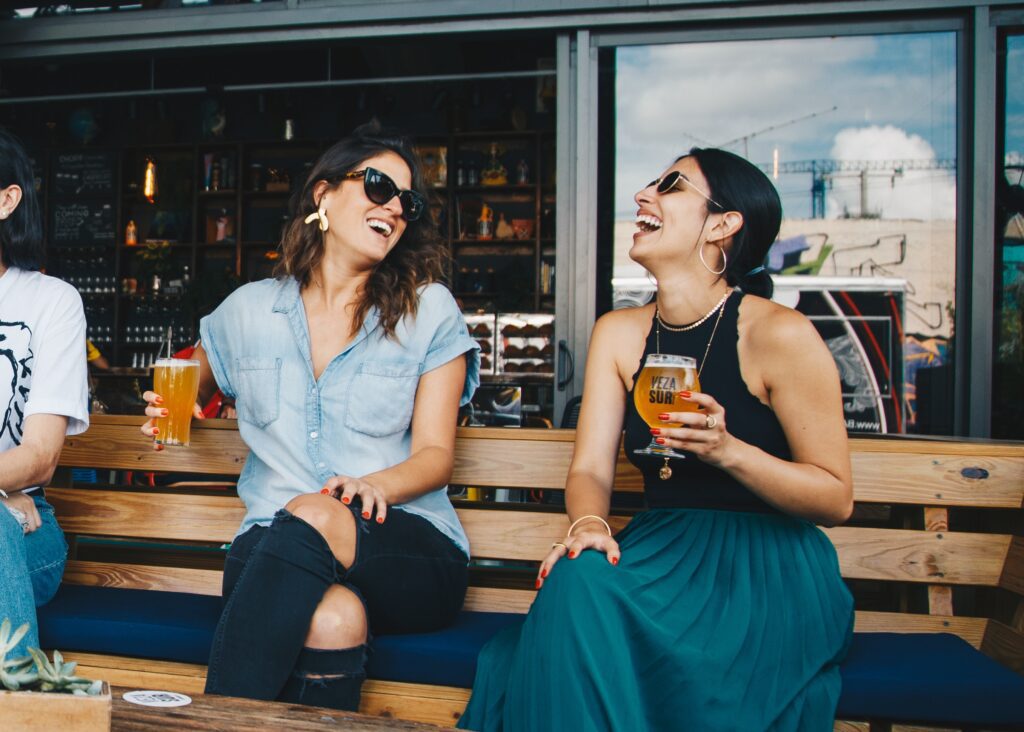 Public favorites shift from season to season and every few years. Therefore, should we avoid the "oldies" and know where to get the best booze for our cocktails? Together with the Tipsy booze delivery crew, let's analyze the trends and countertrends for this year.
Classics broaden the horizons
Bartenders take great pride in their expertise of the 50- and 100-year-old cocktail assortment that has long been a favorite across the globe. Since drinks with a past can't be unappealing, our drink delivery Toronto staff offers this advice: broaden your palate, experiment with drinks with a past, and discover more about them. Tastings become more intriguing in this way, and a themed, meaningful evening with friends results.
Classics are making a comeback, and this is a valid trend. If you enjoy going to bars occasionally, feel free to order a strawberry or traditional mojito, a banana daiquiri, or other vintage cocktails so you can determine which recipe has altered and is worthwhile to recreate at home. But keep in mind that these traditional dishes are simply the tip of the iceberg. More intriguing blends and flavors can be found by digging further into history.
Always trendy
The days of mojitos made with copious amounts of ice crash and Sprite are long gone, but trends have changed. Although it might appear that the Aperol Spritz has long since replaced the mojito, this is not the case. The beverage is currently living a new life and changing its appearance. The base is now an intriguing Agricole like Cachaça or maybe Grappa. Instead of Sprite, use a homemade soda that is just as sugary, and use artisan ice rather than crushed. The end product is a traditional cocktail with a contemporary twist in the glass.
Mojitos and aperol spritzes will always be popular drinks. In the past five years, these legends have risen to the top and fallen three times. Now, it appears that they will make another appearance in a revised format. Famous bartenders respect the classics while also rethinking the foundation a little. That foundation is refreshing classic cocktails. You will be surprised by the flavor of a fresh mojito made with lime, premium mint, and rum made in the French style, such as Agricole, rather than rum from Cuba. You can test it out for yourself by ordering alcohol delivery from our website.
The trend for low-alcohol cocktails
In recent years, non-alcoholic or low-alcohol drinks have become increasingly popular. Now, the menu of any bar need to offer some intriguing non-alcoholic options. Furthermore, we are not referring to lemonade. Lighter versions of the traditional negroni, such as tinctures, and de-alcoholized, silent, and sparkling non-alcoholic wines, are more frequently seen in bars. If you have friends who prefer non-alcoholic or low-alcohol versions of drinks, you may please them with tasty recipes! You can purchase alcohol for delivery on our website, including both hard and soft beverages that can be the basis for your energizing cocktails.
In Toronto, we can deliver alcohol to your home, and you can always order delicious and high-quality booze. Additionally, our team will make all the necessary arrangements to ensure that you receive your item as quickly as possible.