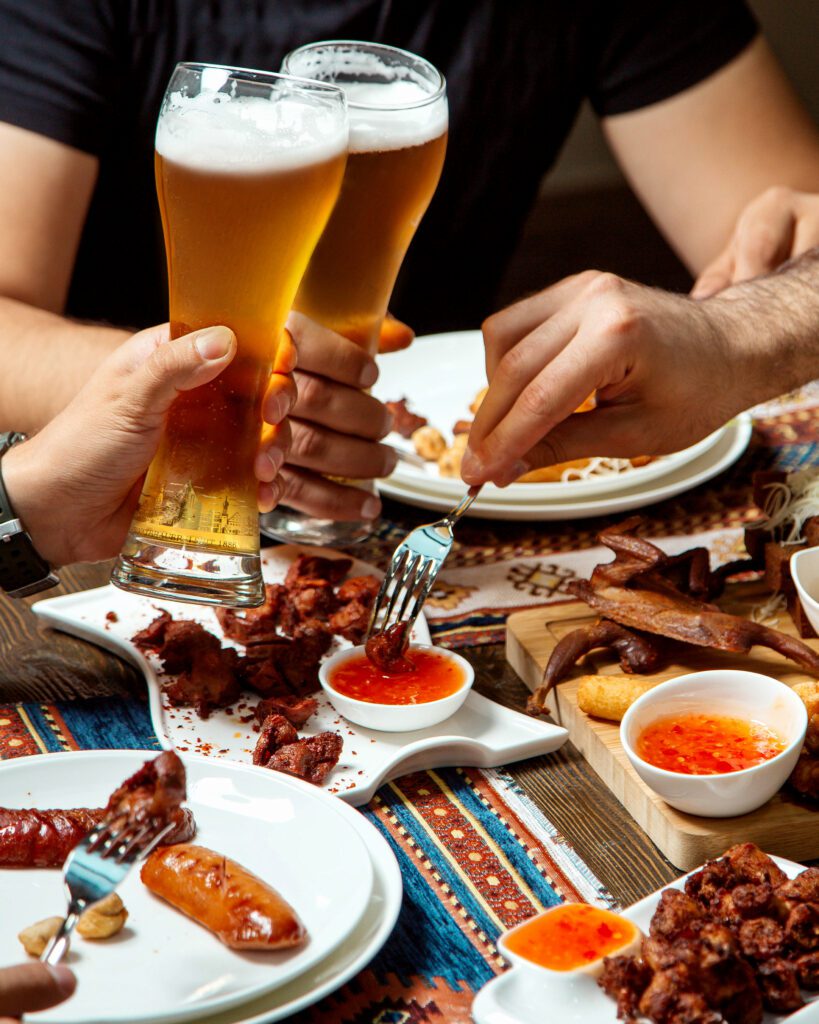 Beer delivery Etobicoke services have changed the way we consume our favorite brews in recent years, redefining the field of convenience. The popularity of beer delivery has increased as a result of Etobicoke, a thriving location known for its beer-loving population, embracing this latest trend enthusiastically. 
Today, we dig into the world of quick beer delivery Etobicoke and reveal five secret hints that will guarantee your cool drinks get to your door sooner than before. Therefore, keep reading as J&J Alcohol Delivery reveals these insider tactics to speed up your beer delivery Etobicoke orders if you're prepared to improve your beer-drinking experience and delight in seamless ease.
Improve Your Order Placement
For a quick and trouble-free experience, the ordering process for beer must be optimized. You can speed up the ordering process and guarantee that your preferred brews arrive at your doorstep quickly by adhering to a few easy steps.
Accept Online Platforms → Using online platforms is one of the simplest ways to accelerate your beer delivery order. You can browse the range of beers and place orders with just a few clicks thanks to the user-friendly websites and mobile apps that many beer delivery Etobicoke businesses offer. By using these digital platforms, you may simply place your order from home and avoid phone line wait times.
Registration → Take into consideration registering with the beer delivery Etobicoke provider of your choice. You can do this to save your shipping preferences and information, which will save you from having to enter it each time you place an order. This straightforward step can make ordering much quicker by ensuring that your information is available right away and cutting down on the time it takes to finish your transaction.
Pre-Select Your Favorite Beers → Utilize this option to select your chosen beers ahead of time to save even more time. In order to make quick decisions without having to wade through lengthy menus, J&J Alcohol Delivery beer delivery Etobicoke lets you make your own list of your preferred beers. This not only speeds up the ordering process but also guarantees that you get exactly what you want right away.
Check Shipping Availability and Timings → Prior to placing your order, it is crucial to verify the beer delivery Etobicoke service's delivery availability and timings. Certain services could have set delivery windows or hours of operation. Knowing these specifics beforehand allows you to organize your order and choose a delivery time that fits into your schedule while minimizing any potential delays.
Check Your Order Again → Before placing your order, carefully review the information. Make sure you've chosen the appropriate beers, quantities, and any other =items you might require. You can prevent any errors or confusion that can potentially cause the delivery procedure to take longer by double-checking your order.
You may speed up beer delivery Etobicoke greatly by using online ordering tools to their full potential, choosing your favorite beers in advance, and paying attention to delivery specifics. These quick tricks will help you be more convenient overall while also saving you time, so you can sit back, unwind, and excitedly anticipate the arrival of your refreshing beverages.
Choose Reliable and Efficient Delivery Services
To ensure a seamless and effective experience, choosing a reputable beer delivery service in Etobicoke is crucial. Several crucial criteria need to be taken into account before trusting a delivery service with your beer orders. The most important factor is dependability. Choosing a provider with a good reputation ensures that your orders will be processed expertly and delivered on time. If you're organizing a gathering or just want a cool drink after a long day, timely deliveries ensure that you won't be waiting too long to get your hands on your favorite beers. Additionally, delivery time is extremely important.
To guarantee that your beers get to your door in the anticipated amount of time, look for businesses that place a high priority on prompt and effective delivery. Quick deliveries not only help you to sate your cravings more quickly, but they also show how dedicated service is to providing happy customers.
The beer delivery Etobicoke service's standing and the feedback from consumers are additional factors to take into consideration. Spend some time researching and reading client feedback. As they represent the experiences of happy consumers, positive evaluations are a strong sign of a dependable business. Negative reviews, on the other hand, could draw attention to prospective problems or delays that you need to be aware of. You can place your order with confidence knowing that dependable providers typically have a history of fast and effective deliveries. Additionally, picking a service with a large beer selection is advantageous.
A trustworthy beer delivery Etobicoke service should collaborate with numerous breweries and offer a wide variety of beers. This makes it possible for you to discover your favorites or try out novel and intriguing possibilities. A wide range of beers is available to suit various tastes and preferences, improving the whole beer delivery Etobicoke experience. Finally, think about the delivery provider's level of customer service. Reliable services put a high priority on providing exceptional customer service, making sure that any questions or issues you may have are handled quickly and effectively.
Clear And Accurate Communication
When ordering beer delivery Etobicoke, precise and clear communication is by far needed. Your ability to prevent delays, reduce confusion, and guarantee a smooth delivery experience depends on how well you communicate your objectives. To make it easier for the delivery person to find your location, be explicit when providing delivery instructions by including any unit or apartment numbers at your address. Additionally, make sure your contact information is current and accurate so the delivery service can readily get in touch with you if any queries or problems arise. By exchanging information intelligibly and accurately, you provide the groundwork for a seamless and effective beer delivery procedure.
Consider using efficient ways to improve communication and promote a seamless delivery. One tactic is to give clear but thorough delivery instructions, using nearby landmarks or other easily identifiable aspects. This can help the driver quickly locate your address. Being receptive and aware of any communication from the delivery provider is another tactic. Responding quickly to texts or phone calls might assist handle any potential concerns or explanations.
Last but not least, be sure to provide any delivery-related preferences or requirements, such as contactless delivery or special delivery instructions, when placing your order. You can make sure that the distribution of beer will go smoothly and satisfactorily by putting these efficient communication tactics into practice.
Contact J&J Beer Delivery Etobicoke Today
Lastly, you may improve your beer delivery Etobicoke experience by using these three professional tips for quick beer delivery Etobicoke. These tips will help make sure your beer arrives quickly and without fuss, whether you're organizing a get-together with friends, spending a relaxed evening at home, or simply in need of a cool brew.
Don't forget to place your orders as efficiently as possible, select reputable delivery services, and communicate effectively. By putting these tips into practice, you'll be able to enjoy your favorite beers whenever you choose while saving time, eliminating possible delays, and enjoying a memorable beer delivery Etobicoke experience.
Why then wait? Accept these professional tips and make your own beer delivery Etobicoke from J&J Alcohol Delivery to open the door to quick beer delivery in Etobicoke. Cheers to uncomplicated fun and enduring memories!