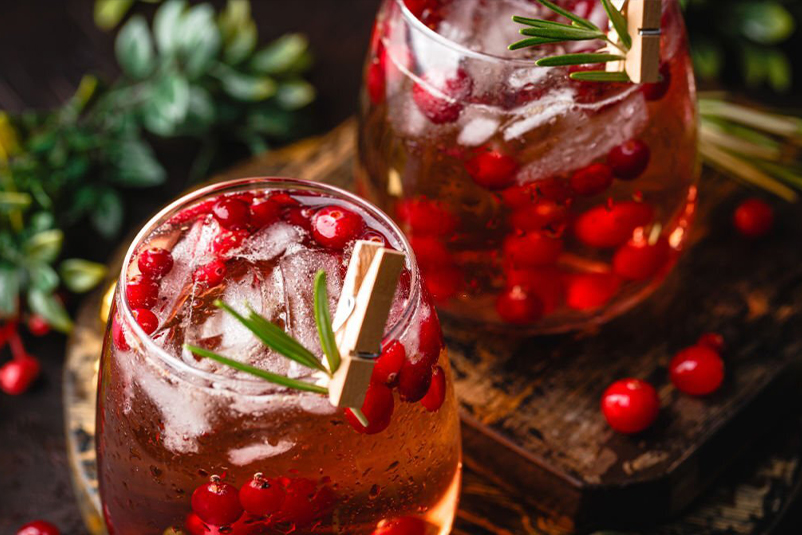 Learn how to order alcohol delivery in holidays and pickup during some of the year's most popular drinking holidays. With more people staying at home and certain jurisdictions relaxing their rules on alcohol delivery in holidays, having beverages delivered have fast become the standard. Fortunately, now that J&J for alcohol is a delivery partner in Toronto towns, it's easier than ever to get in on the craze.
There are numerous ways to advertise your alcohol services, whether you are an alcohol merchant or a restaurant wishing to add alcohol to your menu. Continue reading to discover more about the most popular drinking holidays and receive suggestions for how to reach out to new consumers and keep the alcohol delivery orders coming in.
Toronto's Top After-hours Alcohol Delivery Service
For all of your local alcohol needs, you can use our J&J Alcohol Delivery in holidays service. When all of Toronto's liquor stores are closed, J&J always has a stock of wine, spirits, beer, and other domestic and imported alcoholic beverages.    
Christmas Cocktail Recipes To Try
During the holidays, Christmas beverages make all the difference! And there are numerous ways to produce them. You can make sweet beverages, red and green drinks, peppermint drinks, and so on. Plus, there's always a way to turn the most delicious cocktails into delectable mocktails.
What Exactly Makes A Good Christmas Cocktail Recipe?
A fantastic Christmas drink should include festive colors and flavors. Sure, you can provide traditional drinks, but why not try something new?
Whether you add a sprig of rosemary, a handful of cranberries, or a Christmas-themed stir stick, the drink should have a festive flavor that makes it a terrific choice for the holiday season.
Recipes For Christmas Cocktails
Let's get started with the cocktails! These are all sure to make you feel extra festive this holiday season.
1. Holly Jolly Christmas Punch
When it comes to holiday drink recipes, I always turn to a Christmas punch. This Holly Jolly Christmas Punch is both simples to make and tasty. This is a must-make if you're serving a large group this holiday season!
This is an extremely sweet and yet pleasantly sour punch spiked with Tequila! It's ideal for parties and looks great in the center of the drink table.
2. Christmas White Martini
Every time I share this White Christmas Martini on Facebook, everyone seems to enjoy it. This drink is made with vanilla vodka, white chocolate liqueur, and crème de cocoa. With a coarse sugar garnish, it glows.
When you look at it, you can't help but think, "I'm dreaming of a white Christmas," because the sweet rim resembles a kiss from Jack Frost!
3. A Naughty But Delicious Christmas Cocktail
I wanted to make a Christmas cocktail that could be made with a variety of various types of alcohol. I understand that everyone has different tastes, therefore it's important to have a drink recipe that appeals to as many people as possible.
This Naughty But Nice Christmas Cocktail is a delectable and festive blend of ingredients that almost everyone will enjoy.
The small Christmas tree stirring sticks have to be the nicest part of this cocktail! Sure, the flavor is fantastic, but those small ornaments are fantastic.
4. Wine Mulled
This is my go-to mulled wine recipe. It's not only tasty, but it also makes the house smell lovely while it cooks on the stove or in a slow cooker.
Make this if you're looking for a non-alcoholic drink! Use apple cider instead of wine, and serve mulled cider to non-drinking friends and family. This cocktail smells as good as it tastes, whether you use apple cider or wine.
5. Old Fashioned Cranberry
Recently, I've been craving an Old Fashioned. That is why I decided to add cranberries and a festive garnish to the traditional recipe.
Use an ice cube tray that produces larger ice cubes if you have one. That's how you prepare a typical Old Fashioned – it keeps the ice from watering down the alcohol as it melts.
6. Russians In Salted Caramel White
With these Salted Caramel White Russians, you can add a little flair to another popular recipe. If you like salted caramel, you'll enjoy this cocktail.
The caramel swirls that cascade down into the cream are simply lovely!
7. Sangria Holiday Slow Cooker
Try this slow cooker holiday sangria if you're searching for a toasty cocktail. You can set it and forget it with this one.
It's also ideal for warming up after a day in the snow or after a chilly afternoon of shopping.
8. White Russians With Chai Spice
White Russians are traditionally made with vodka, coffee-flavored liqueur, and half-and-half. This version of the cocktail incorporates the wonderful flavors of chai. This is a traditional cocktail recipe with a seasonal flavor twist that you will enjoy!
9. Sangria Non-alcoholic Holiday
Do you want a cocktail without the alcohol? Why not try a mocktail? This festive sangria contains no alcohol but tastes just as good as the genuine deal. Stir the sangria using the cinnamon sticks, which serve as both stirring sticks and flavor enhancers.
10. Martini With Poinsettia And Pomegranate
This Poinsettia Pomegranate Martini is a simple, delicious, and refreshing drink that is perfectly suited for the holiday season. It's created with gin (but vodka can be substituted), pomegranate juice, fresh lime juice, and simple syrup. You'll enjoy it a lot!
Would You Like To Make Festive Recipes?
Join the J&J Alcohol Delivery in holidays to receive all of our drinks, crafts, and ideas in your inbox! We hope you enjoyed our collection of Christmas cocktail recipes and discovered a few (new) favorites to serve this holiday season. Drink responsibly, and share these recipes with those you care about. Cheers!