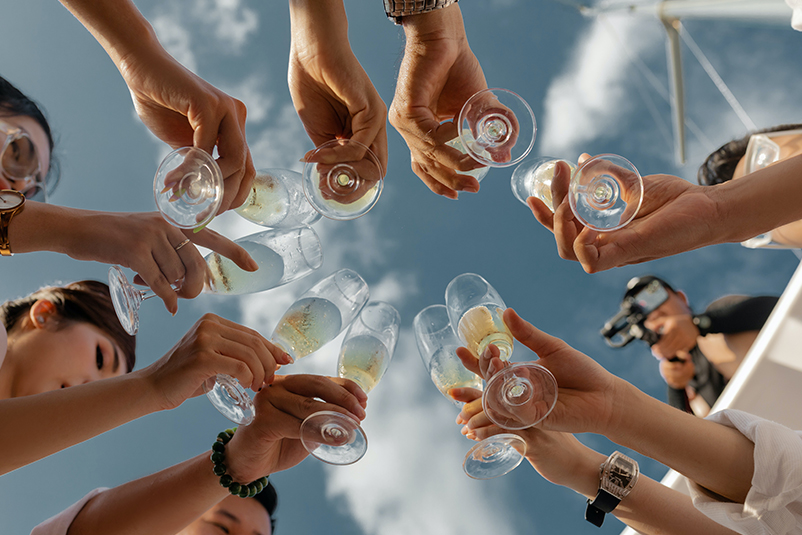 What is the first thing most people want to do after a long, hard week of work when the clock strikes five o'clock on a Friday? With a drink in hand, sit back, relax, and unwind. However, at the end of the work week, the last thing you want to do is make any further stops on your way home or leave the house after you've arrived. Fortunately, there is an option, order alcohol online.
J&J Alcohol Delivery gladly delivers alcohol, beer, whiskey, and wine around Toronto. Simply browse our large alcohol assortment, choose whatever appeals to you, and have it delivered to your home the same day. Do you live in downtown Toronto? We are next to you!
Order Alcohol Online in Toronto
With our superior online liquor selection, you can get your favorite booze on the rocks or cocktail component in just a few clicks. We have whisky and rum, as well as vodka and tequila, among other things. Our booze delivery services can allow you to start or continue the party without interrupting the enjoyment with a liquor shop run.
Beer Delivery in Toronto
Are you hosting some pals or looking for a drink to sip on while watching the game? Order a delicious beer pack from J&J Alcohol Delivery. In our online beer store, we offer something for everyone. You may have a traditional pilsner or IPA in your hand in hours without leaving your house, or you can taste a nice cider or Canadian-made craft beer.
Wine Delivery in Toronto
A glass of quality wine can enhance any meal or brighten an evening. We can bring wine to your home in Toronto, and with reds, whites, rosés, vintage wines, and sparkling wines to select from, you'll be pouring a glass in no time. We also provide champagne delivery if you have an unexpected celebration or want to make your night a little finer.
J&J Alcohol Delivery can deliver booze to downtown Toronto. We also supply alcohol to Ajax, Toronto, Oakville, North York, Richmond Hill, Mississauga, Vaughan, Brampton, Markham, and Burlington.
Browse our online alcohol assortment and get your favorite wine, beer, and spirits delivered to your door!