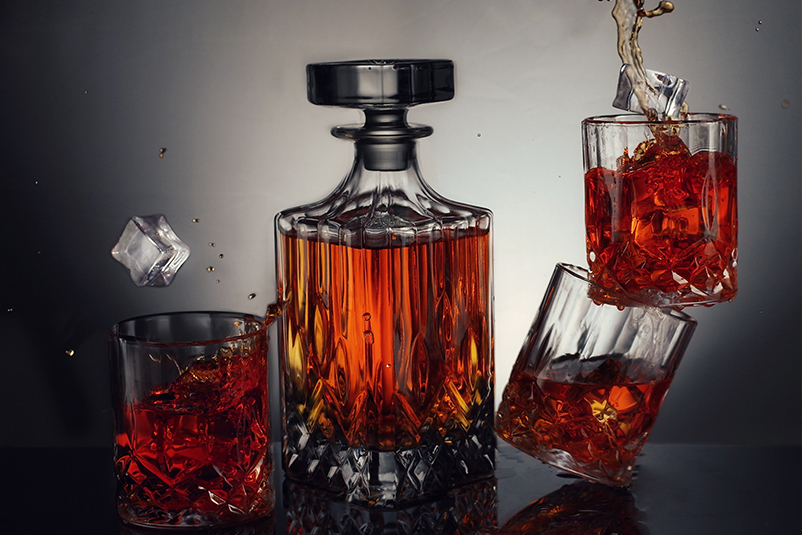 The Incomparable Taste of Old Fashioned Whiskies.
In this world, there are two types of people: those who enjoy an Old Fashioned and those who do not. Most people who drink Old Fashioned cocktails on a daily basis have a strong preference for the type of whiskey used in their drink.
The whiskey is important because the Old Fashioned is basically just liquor, sugar, Angostura bitters, and ice. Quite a bit.
To avoid being overwhelmed by whiskey, we're looking for a bourbon that isn't too sweet, rye that isn't too spicy, and a whiskey that is sufficiently high proof and dry to handle both the sugar cube and ice dilution.
How to make Old Fashioned Whiskies
Many people believe that creating an Old Fashioned is complicated and time-consuming, but for J&J Alcohol Delivery nothing could be impossible. To begin, select the best whiskey; a good American whiskey, such as bourbon or rye whiskey, is essential. This is a serious drink in which the spirit takes center stage, with no frills to detract from its flavor.
There is a need for sugar. Previously, bartenders would have used loaf sugar; nowadays, a sugar cube is more commonly used, but some do use pre-made sugar syrup.
If you're not using simple syrup, you'll need to dilute the sugar cube, which you may accomplish by soaking it in a couple of dashes of bitters, adding a dash of water, and muddling or stirring them together.
The classic bitters used in Old Fashioned are no longer available, but Angostura is the go-to brand nowadays. It's a safe bet that makes a great drink. Dr. Adam Elmegirab's Boker's Bitters recreates one of the classic bitters utilized in the cocktail's history for those interested in learning more.
Best whiskey for an Old Fashioned: Take a Sip
Balcones Baby Blue
Balcones, a Texan distillery, has always done things differently, and it is Baby Blue whiskey is a great example of bourbon old-fashioned. Balcones Baby Blue is unctuous, buttery, and nutty, with flavors of tropical fruit, wholemeal bread, cinnamon, and smoked paprika, and is made using heirloom blue maize cultivated by the Native American Hopi tribe. Served in ice cubes gives the most wonderful flavor. Alc 40%
Four Roses Small Batch
Bourbon is manufactured from a blend of grains known as the mash bill with corn accounting for at least 51 percent of the recipe. Four Roses produce ten different bourbon recipes using five yeasts and two mash bills, which are subsequently employed in its products. The tiny batch is made up of four of these bourbons that we stir to combine and get the best result with a rich whiskey that has raspberry, strawberry, caramel, and cinnamon aromas. Alc 45%
Wild Turkey 101
Jimmy Russell, the father-son combination behind Wild Turkey, has been at the helm of the distillery for almost 60 years. Those who want a boozy kick in their Old Fashioned Whiskies will now enjoy a mixed drink such as Wild Turkey's array of whiskeys complex concoction with butterscotch, vanilla, wholemeal bread, winter spices, and roasted almonds. Alc 50.5%
STARWARD NOVA SINGLE MALT AUSTRALIAN WHISKY
The malted barley mash ferments with brewer's yeast, and the resulting double-distilled spirit matures in red wine barrels obtained from the Yarra and Barossa valleys, drawing inspiration from Australia's brewers and winemakers. The result is a single malt with bright red fruit and baking spice flavors that are delivered in powerful but balanced quantities coming in a perfect flavor, unlike classic cocktails
J&J Alcohol offers affordable bottle service delivery. We'll be available for your parties, banquets, or simply to relax. Whatever the occasion, give us a call.
Because of our simple, quick, and reliable service, we've become Ontario's fastest-growing beverage provider. We'll be there. Don't hesitate to call us on our phone number (437) 328-0030.