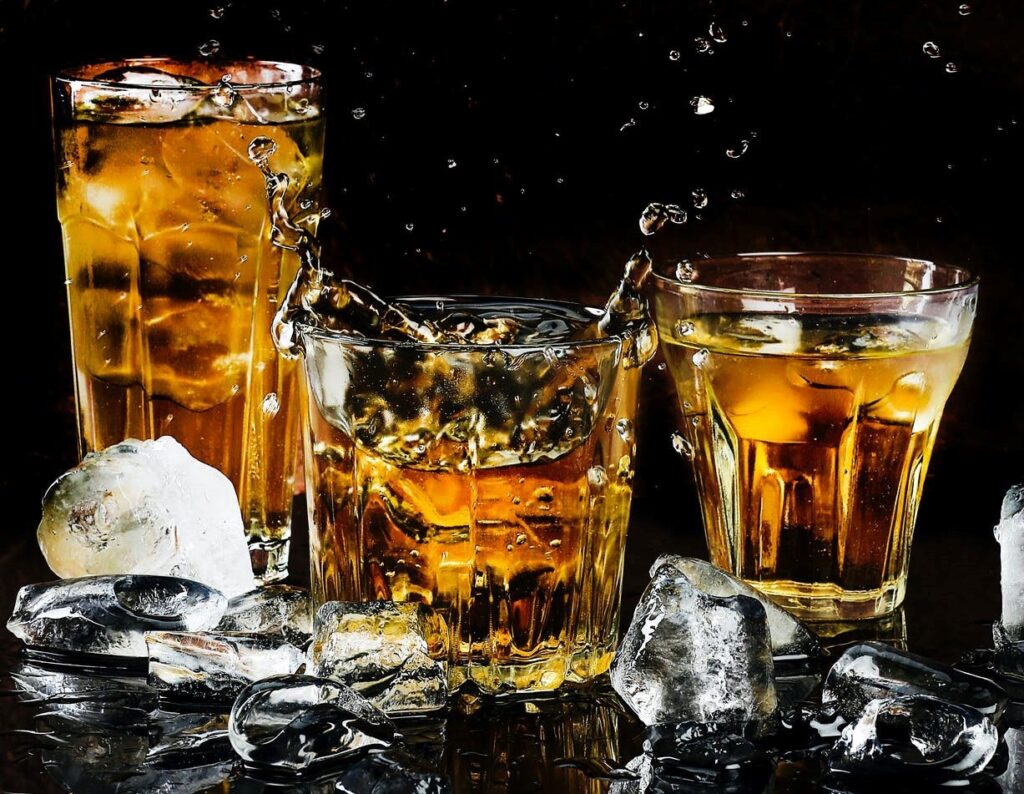 With only a few days left in the year 2021, it's time to reflect on what has happened in the last 12 months. There were plenty of highlights, at least in the world of whiskies. The revealing of fresh expressions across all subcategories of the spirit seemed to happen every week.
While the price of rare malts continued to grow at a fast rate, the year also marked the introduction of the world's oldest scotch. Ultimately, however, some "every day" bourbons and ryes fascinated me just as much as any of these six-figure dream drams. All of this is to suggest that condensing the entries into a concise selection of the best of the year was no simple chore.
Though I wanted to be certain that I could get the majority of them. So, out of over a hundred possibilities, I've narrowed it down to an elite eight, the bulk of which are neither strictly limited nor priced like a high-performance sports car. Nonetheless, any whiskies enthusiast's engine will be revived by the best of 2021.
Maker's Mark Wood Finishing Series 2021
Maker's Mark was identified for more than 50 years by its lone, red wax-dipped flagship. But, all of a sudden, Loretto, Kentucky's famed bourbon brand is all about innovation. A good example is the Wood Finishing Series. It was introduced in 2019 and is made up of completely matured whiskies that are then molded using a unique combination of charred and toasted oak staves put into the center of the casks.
This release uses virgin American oak staves that were roasted on one side and raw on the other to dial in the flavor even more precisely. They influence everything from the texture to the finish of the finished liquid: a cask strength powerhouse that's creamy on the palate and bursting with red fruit resplendence.
Frey Ranch Bottled In Bond Rye
Frey Ranch has cemented Fallon, Nevada's place on the map of great American whiskey since its debut last year. Colby and Ashley Frey, husband and wife co-owners, consider themselves farmers first and distillers second. As a result, they've never used a third-party liquid in their bottles; everything you taste was cultivated and made right here. And almost everything is sublime. They debuted strong, bottled-in-bond rye this year, which balances the boldness of the eponymous grain with buttery notes of burnt caramel and baking spice. It's only a matter of time until Frey Ranch becomes a household brand, as it's already a favorite with aficionados.
Old Charter Oak French Oak Finished Bourbon
Although federal law mandates that bourbon be matured in new, charred oak barrels, the origin of the wood is never disclosed. Buffalo Trace Distillery has been using that "loophole" to create some particularly distinctive beverages under the Old Charter Oak label since 2018.
This one takes the same mysterious mash bill that brought us Eagle Rare and George T. Stagg and puts it inside French forest tight-grain wood. A delicate 92-proof sipper emerges, bridging the gap between vanilla-like sweetness and tannin-rich dryness. This one, like so many others from Buffalo Trace these days, is limited in supply. So, if you see it in a store, don't be hesitant to buy it.
Paul John Christmas Edition 2021
This annual peated single malt from Goa, India, is supposed to lift spirits. With a scoop of tropical fruit and candied nuts, it balances out the campfire smoke at its center. These unusual layers are the result of a battery of finishing barrels that were previously used to make Madeira wine and tawny port. They lend a slightly oxidative flavor to the whiskey when combined, pulling the tongue in multiple compelling ways at once. Don't be fooled by the festive theme; this is a complicated mystery that can be enjoyed at any time of year.
Old Forester Single Barrel Rye Barrel Strength
If you like rye with a lot of flavors, this is the beer for you. Master Taster Jackie Zykan has created whiskies that are supposed to taste like juice as it exits the barrel. She chose from a total of 75 casks, each with its unfiltered quirks. I took a sip from one that was bottled at 127 proof, and minutes later, I could still taste a complete spice rack on my palate. It's an experience I'm looking forward to recreating as soon as the next batch hits shelves in 2022, awash with anise, caraway, cinnamon, and dill. If you don't want to wait that long, a small supply from the first release is currently circulating online for roughly $400.
Jack Daniel
Jack Daniel's has announced the introduction of Coy Hill High Proof, a 2021 Single Barrel Special Release. This high-proof Tennessee whiskey was matured on the top ricks of the oldest barrel buildings on Coy Hill, the highest point on the Jack Daniel Distillery facility in Lynchburg, Tennessee.
Teeling 30 Year Old
Then certain things are a lot harder to come by. This Irish single malt was first distilled in 1991 and spent over two decades in ex-bourbon barrels before spending the final nine years aging in Sauternes wine casks. That particular corporation's mix results in a study in contrast. There's a dessert-like presence in the nose: spongecake and Creme Patissiere. The tongue, on the other hand, gives a different story: A lingering hint of leather and tobacco. Unfortunately, the bottle itself will not last long. Only 4,000 were made in the entire world. It's the oldest release in the Vintage Reserve line from the Dublin distillery, and it'll be available in the United States in early January.
The Dalmore 30
Dalmore is one of the world's most popular whisky brands. To that end, the Highland distillery released a five-bottle Decades collection this year, which sold out almost immediately… With a suggested retail price of $275,000, it's a steal. Thankfully, the firm has developed a new 30-year expression, which will serve as a yearly presentation of shifting vintages for consumers on a tighter budget.
It premiered with a soulful 42.8 percent sipper molded-in ultra-rare 30-year-old Tawny Port pipes gathered from Portugal's green hills. The texture has a distinct nuttiness to it, which is reflected on the palate by marzipan and mulled fruit. An unfathomable thread of rancio — something more akin to an extremely old Cognac — is suspended in the fold. Delicate nuances of flavor.
J&J Alcohol Delivery will provide you with the best brands of whiskies. Contact us now and let the party get started.