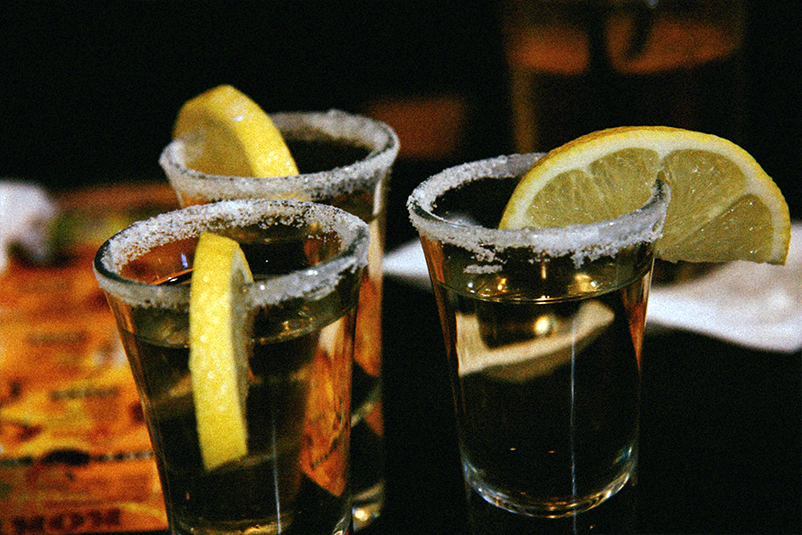 Tequila has a lot more to it than meets the eye. Did you know that the best tequila brands can be found at J&J Alcohol Delivery.
While basic margaritas are undeniably tasty, there's a whole universe of tequila-based drinks out there, from colorful tequila sunrises to effervescent palomas—plus, top-shelf tequila is excellent just plain or on the rocks. It's also good with some salt and a piece of lime.
However, depending on your drinking habits, you may want to pick up a different bottle at the liquor shop. Don't be frightened by the vast amount of available alternatives! We've compiled a list of some of the greatest and most popular tequila brands, including some of our editors' personal favorites.
Patrón
Patrón, which first appeared more than a quarter-century ago, helped to define premium tequila brand. Everything, from the bottle design to the marketing to the higher price tag, was intended to highlight the spirit's image as a higher-end spirit, and it worked. The luxury tequila industry is growing these days, and Patrón remains one of the top bottles, with the Roca series at the forefront. 
Roca is distinct from the rest of the Patrón portfolio in that the pias are crushed entirely with a traditional tahona stone rather than a mill, resulting in a more agave-forward flavor.
Patrón's basic variety is made up of a blend of tahona and mill. There are also some limited edition and pricey expressions to explore, such as Patrón En Lalique, which is matured in American oak, French oak, and sherry casks for eight years and arrives in a crystal decanter. And don't miss the Estate Release, Patron silver tequila created entirely from agave cultivated on the distillery's premises.
Jose Cuervo
The Beckmann family, cousins of Don Jose Antonio de Cuervo, owns and operates Jose Cuervo. The brand rose to prominence in the United States during Prohibition, when tequila smuggling from Mexico became popular in the American Southwest. Jose Cuervo is available in a lower-end mixto variety, as well as classic Plata, Reposado, and Aejo, and a premium Reserva de la Familia range that includes Platino, Reposado, and Extra Aejo. The brand created Aniversario for super-premium enthusiasts.
Casamigos Blanco
Casamigos is a Hollywood favorite because of its co-founder George Clooney, but it has a lot of substance to go with its elegance. Casamigos is created in the Jalisco highlands from 100 percent agave and is one of the smoothest, most natural tasting tequilas on our list. Clooney and co-founder Rande Gerber said they set out to create "the best-tasting, smoothest tequila brand that didn't need to be topped up with salt or lime."
Nothing beats a "Casamigos and soda" for a refreshing, celeb-approved cocktail, whether you're at an A-list after party or just sitting at home. Each batch is distilled for at least two months in stainless steel barrels, yielding a wonderful blend of sweet agave, mild citrus, and just a trace of vanilla.
Sauza
Sauza, which is located in Tequila, has a history dating back 147 years. The category's originator, Don Cenobio Sauza, is known as the "Father of the Category." He was the first distiller to name agave distillate after his hometown, and he was also the first to export it to the United States. Beam Suntory now owns the firm, and its most popular labels include his namesake, un-aged Blanco, as well as the Hornitos line's 100 percent blue agave products.
Tequila Espoln Blanco
If you're planning a party or a large gathering, you'll want to stock up on Espoln. This tequila brand is clean and crisp, made from 100 percent pure Weber Blue Agave collected after 7 to 10 years of growth, and is ideal for preparing margaritas and other mixed beverages. The taste profile isn't as unique as some of the other bottles on our list, but for a refreshing, uncomplicated Blanco, this one is a no-brainer.