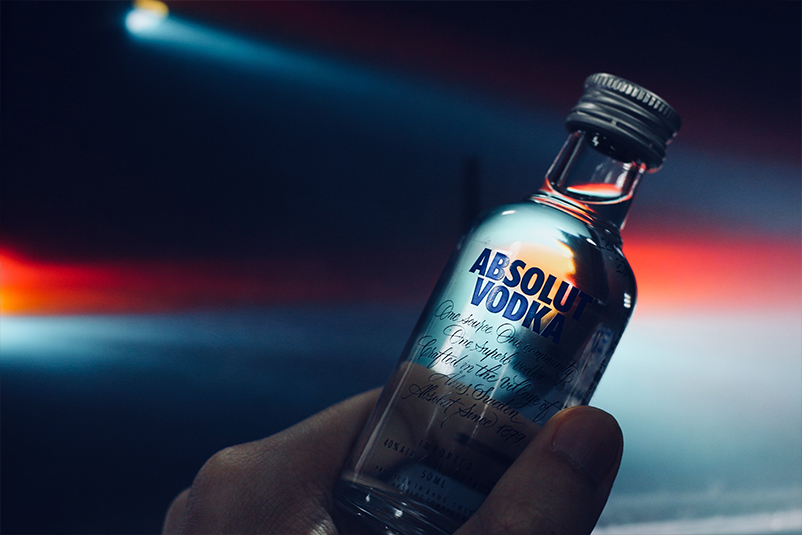 When you have the greatest vodka on your bar cart, the possibilities are unlimited. When you don't have them we are here for you, contact J&J Alcohol Delivery for the best vodka brands.
There are several high-end vodka brands on the market, including French vodka, Polish vodka, Russian vodka, and American vodka. A decent, inexpensive vodka is a staple bottle, while a top-shelf vodka may be the perfect complement to a dinner party as one of the world's most flexible spirits.
While it may not be everyone's first pick for a drink, some of the best-tasting vodkas are made to be sipped in a chilled glass with just an ice cube to bring out the various taste characteristics.
If you like your vodka blended, any of the brands on our list may be used to make a variety of the greatest vodka-based beverages.
If you're looking for the greatest vodka for a Martini or a Bloody Mary, look no further. Simply gather the other components, seek out the ideal glass, and continue reading for the best vodka brands to match it with.
Absolut: Overall best vodka
Absolut includes no added sugar, unlike many other vodkas on the market (we're looking at you, Smirnoff). This, paired with the brand's premium flavor and commitment to using only the best ingredients, makes it our top overall vodka in the world.
While Absolut offers a variety of tastes, the original, unflavored vodka should be in every liquor cabinet. It's one of the finest vodkas available, with a crisp, clean flavor that's full-bodied but complex.
Because of its unusual apothecary jar and gentle wheat aroma, it is a well-known vodka all over the world. It's smooth enough to drink on its own, but it may also be used in cocktails to bring out the sweeter undertones. It's made from locally farmed wheat in the Swedish town of Hus.
It's a terrific all-arounder for any event because of its affordable price and gentle herbal scents.
Absolut vodka is hard to go wrong with, whether served chilled, with soda, or in a cocktail. Because the brand is so well-known, we keep an up-to-date list of Absolut Vodka bottles and prices to help you get the best offer.
Grey Goose: Best top shelf vodka
Grey Goose, one of the first ultra-premium vodkas on the market, is best drunk neat and has a beautifully crisp flavor with a silky finish. The smoothness of Grey Goose comes from the fact that it has been distilled five times. It has a clear, gritty scent and a peppery tongue with a trace of star anise, making it one of the creamiest vodkas available.
Its master distiller, who blends mountain spring water with French winter wheat, is responsible for its competence. A tinge of scorched charcoal, a dash of sweetness, and a smidgeon of spice are the end results.
From the high-quality wheat used in the original manufacture to the glass and packaging used to bottle the vodka, Grey Goose is totally made in France.
It's a vodka made with the finest ingredients and great craftsmanship to create a delectably smooth spirit that's endlessly pleasurable to sip. Check out our in-depth Grey Goose review to discover more about this fantastic vodka brand.
Ciroc: Best rated vodka
Ciroc vodka is distinguished from many other well-known brands by the fact that it is made from grapes rather than grains or potatoes. It's a high-quality vodka that's been filtered with charcoal and has an unusual flavor. The unflavored bottle is a popular option all across the world, and it works great as a standalone sipping vodka or in cocktails.
Ciroc distills its vodka five times before bottling, using grapes produced high in the Gaillac area of France. It is made with a cold fermentation procedure to ensure the greatest tastes and has a delightfully distinct and crisp flavor.
This ultra-premium vodka is silky smooth, guaranteeing a cocktail that's intriguing to sip regardless of what it's blended with. Ciroc's extensive selection of infused and flavored vodkas may also be used in cocktails, with the white grape and peach varieties being popular alternatives. Here's the full list of Ciroc's vodkas.
Ciroc is unquestionably one of the most distinctive vodkas on the market, due to its meticulous distillation process. Hpnotiq vodka is the only other brand that comes close.
Belvedere: Smoothest vodka
This top-shelf vodka is known for being one of the smoothest on the market, and drinking it straight is a delight. Belvedere is a Polish vodka made from Dankowskie Gold Rye at the Polmos Zyrardow distillery (regarded as the cradle of all vodka). This rye's high starch content gives the vodka a silky smooth quality, cementing its place at the top.
It's distilled with local Polish water in a four-column still before being charcoal filtered and bottled. Everything about Belvedere, from the delectable spirit within to the elegant, translucent container, lives up to its name, which means "lovely to see."
Belvedere is a citrus-forward vodka with a cool, lingering aftertaste. With a crisp entrance and a neutral, fresh mountain air scent, it's quite simple to drink. It's citrusy and peppery on the taste, and it's best served over ice or in an ice-cold shot glass.
Belvedere vodka is a top-shelf brand with attractive packaging and exceptionally smooth content that should be used in moderation. To discover more about the brand, see our updated Belvedere Vodka pricing list by bottle.
Svedka: Best value vodka
Because of its low price, Svedka is a great brand of vodka to keep on hand at all times. It's a column-distilled vodka with a peppery bite following an initial sweet flavor, made from Swedish winter wheat and distilled five times.
It's another easy-to-drink vodka that, because of its neutral flavor, works well in a variety of cocktails. It's ideal to drink this vodka with a somewhat strong mixer to bring out the tastes. Then, before the sharp citrus finish, savor the undertones of vanilla and mint.
Svedka, which is a mixture of the words "Swedish" and "vodka," is a crowd-pleaser with a low-cost bottle that claims to mix nicely. Chill this vodka for a few hours before swirling or mixing it into your favorite drink for optimum effects.
Svedka is one of the greatest vodkas available for the money. Our Svedka pricing list may be found in our assessment of the brand. If you're looking for a terrific bargain bottle, check out our review of New Amsterdam vodka.