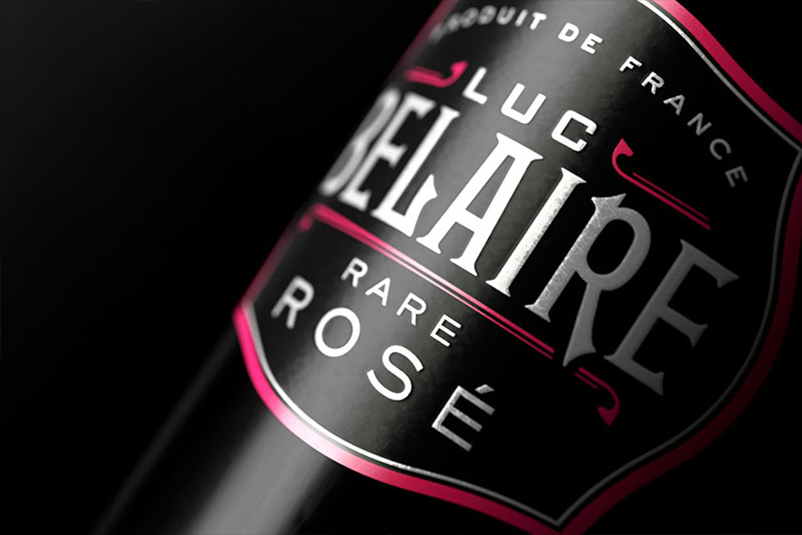 Luc Belaire, a sparkling wine brand launched in 2011 by Brett Berish (CEO of Sovereign Brands), has quickly become a favorite drink among celebrities.
The Luc Belaire collection is derived from several prominent French wine areas.
Favorites in their repertoire include Rose wines created from Cinsault, Syrah, and Grenache grapes, as well as famous Brut wines made from Chardonnay grapes.
Want to know which Luc Belaire wine style is best for you?
This article looks at the wine genres of this brand and includes a selection of the top Luc Belaire wines to sample.
Sovereign Brands, a US-based worldwide wine and beverages corporation, owns Luc Belaire.
The Luc Belaire collection is made in a French Maison that was founded in 1898. Sixth-generation winemakers monitor every element of the winemaking process to ensure that every bottle of Luc Belaire is perfect.
Despite the fact that their selection includes French sparkling wines, none are Champagnes.
The popularity of Luc Belaire can also be credited to its extensive network of celebrity ambassadors, which includes rapper Rick Ross, DJ Khaled, Lil Durk, and Steve Aoki.
Let's have a look at the wine styles available from this beautiful wine label.
The Wine Styles of Luc Belaire
Luc Belaire's exquisite sparkling wines are noted for their elegant packaging with classical calligraphy. The Luc Belaire series is a must-have for exquisite, high-end festivities because of its beautiful bottle design.
When it comes to flavor, the Luc Belaire line is on the sweeter side, which appeals to younger American wine drinkers.
Are you ready to explore the wine types of this opulent wine label?
Luc Belaire Bleu
One of Luc Belaire's most recent products, the Bleu collection features a stunning sapphire color. This sparkling Cuvee, inspired by the Cote d'Azur, is great for amazing cocktails.
Fantôme by Luc Belaire
The Fantôme collection comprises Luc Belaire's distinctive Rosé, Gold, Rosé, Luxe, and Luxe Rose cuvees. The Fantome collection includes a luminous bottle that lights up, making it an ideal centerpiece for an evening event.
The Luc Belaire Gold Cuvee
The Luc Belaire Gold Cuvee is made in Burgundy from the finest selected Chardonnay and Pinot Noir grapes. This exquisite and traditional sparkling wine is prepared with organic sugarcane dose, a French wine heritage dating back to the 1920s.
Luc Belaire Luxe
The Belaire Luxe Cuvee is bottled in a beautiful white and gold bottle and is made exclusively of Chardonnay grapes. The final wine mix of the Belaire Luxe sparkling wine has a unique Chardonnay dose, making it suited for high-end dinner parties.
Luc Belaire Rose
The Luc Belaire Rose is made by fifth and sixth-generation winemakers at the ancient Maison. Each bottle of Belaire Rose wine is made in the Provence-Alpes-Côte d'Azur area, which is located along the French Riviera, along the Italian border, east of the Rhone River Valley, and north of the Mediterranean Coast.
Luc Belaire Luxe Rose
The Belaire Luxe Rose is one of the most popular Luc Belaire wines, with beautiful, eye-catching packaging and the classic flavor of excellent Rosé wines.
In need of some good sparkling wine to pass the night. Contact J&J Alcohol Delivery to bring the great Luc Belaire Rose wine at your doorstep.