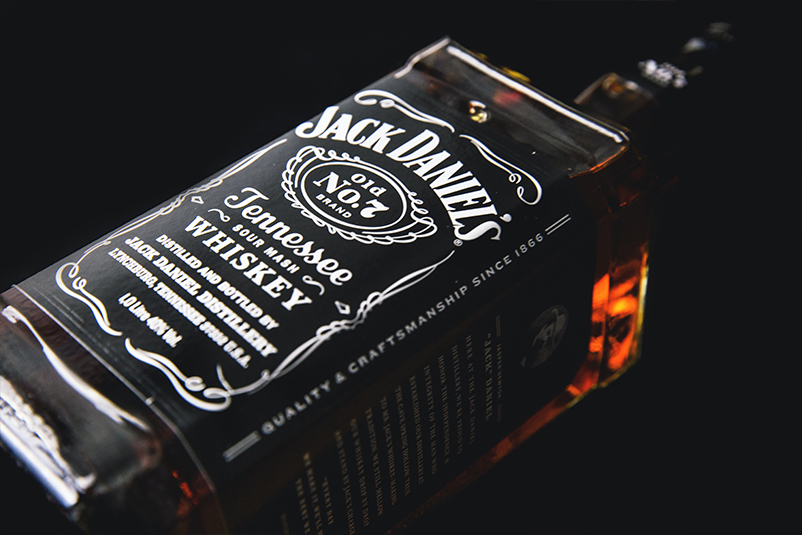 If you enjoy a drink or two on a regular basis, you are aware that purchasing liquor can be difficult. You must go to the store during their open hours, find the appropriate brands and sizes, and hope that they have your favorite wine, beer, or drink in stock. Solution: Order alcohol online.
Reasons to Order Alcohol Online
When you buy liquor online, however, everything changes. Here are just a few of the many advantages of ordering liquor online.
Wide Variety Of Liquor Products
There is a variety of liquor products available online. Popular brands, niche products, and everything in between is available. Whether you're looking for a specific type of liquor or simply want to browse the selection, you'll find it online.
One of the benefits of shopping for liquor online is that you can frequently find better deals than you would in a physical store. Many online retailers provide discounts and coupons, so it is worthwhile to shop around. You can also find a wider range of products online than in a traditional store.
Promotional Offers And Discounts
If you want to save money on your liquor purchases, buying liquor online in Toronto can be a great option. Many online retailers provide substantial discounts on liquor, and may also provide promotional offers and coupons that can save you even more money.
When shopping for liquor online, compare prices from various retailers. You might be able to get a better deal if you browse around.
This will assist you in ensuring that you are getting the best possible deal. Consider opening an account with an online liquor retailer. Many stores offer loyalty programs and other discounts to their members, which can often save you money. If you're a frequent shopper, this can quickly add up.
Online Liquor Stores Make Shopping More Convenient
Purchasing liquor can be a hassle for many people. You must not only find a store that sells alcohol, but you must also contend with long lines and often unruly crowds. Fortunately, there is a solution to this problem: you can order liquor online.
Because they can be accessed from the comfort of your own home, these types of stores provide a convenient way to buy liquor. Furthermore, online alcohol delivery stores frequently have a much larger selection than traditional brick-and-mortar establishments, ensuring that you find the perfect bottle for your needs.
Difficult-to-find Liquor Products Online
Many liquor products are difficult to locate in your local store. However, you can easily obtain them online. Many online liquor stores sell a wide range of rare and difficult-to-find liquor products.
Online, you can find almost any type of liquor product you're looking for. Everything from rare whiskeys to hard-to-find vodkas can be found online. The best part is that you don't have to spend a fortune to obtain these rare and difficult-to-find liquor products.
So, if you're looking for a rare or difficult-to-find liquor product, check out online liquor stores. You'll find exactly what you're looking for while saving a lot of money.
Online Liquor Stores Have Reasonable Prices
There are numerous reasons to purchase liquor online. Aside from the convenience factor, online liquor stores frequently offer competitive pricing and a diverse product selection. J&J Alcohol Delivery, for example, has a large online selection of wine delivery, beer, and spirits.
The website also offers special deals and discounts on alcoholic beverages. J&J Alcohol Delivery is a well-known online liquor store. This website has a number of features. Online liquor stores provide several other advantages in addition to convenience and pricing.
Many stores, for example, offer product reviews and ratings from customers. This can help you choose the best product for your needs. Finally, many online liquor stores provide gift cards. This is a great way to send a bottle of your favorite spirit to a friend or family member.
Have Your Liquor Delivered Right To Your Door
There are numerous liquor delivery services that can deliver your favorite alcoholic beverages right to your door. These services can be a great option if you're looking for a specific brand or type of alcohol, or if you just want a convenient way to stock up on your supplies.
Check their policies and procedures before purchasing liquor online to ensure that they are reputable and reliable. You should also make certain that you are ordering from a service that is authorized to operate in Toronto and other cities.
Once you've located a reliable delivery service, simply place your order and provide them with your address. They'll handle the rest, delivering your liquor directly to your door.
If you want convenience, purchasing liquor online is the way to go. By having your item delivered right to your door, you may skip long queues and save time.